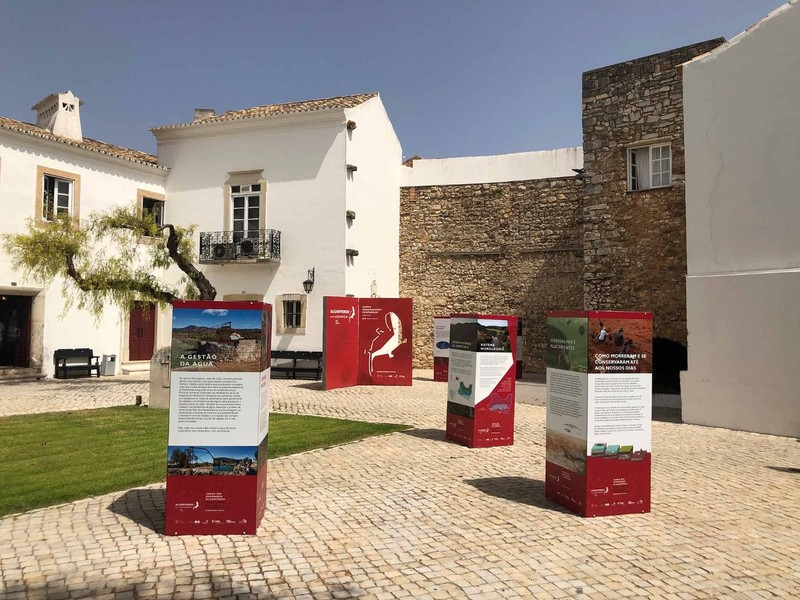 Exhibition "Let's be Geoparque Algarvensis, what is that?"
The exhibition "Let's be Geoparque Algarvensis, what is that? - an aspiring UNESCO Global Geopark territory" is a crucial tool to communicate this project to the community.
This exhibition, developed by the team of the three municipalities (Loulé, Silves and Albufeira), has been touring the three municipalities, allowing the inhabitants to get to know this application process, so that this is a project of community involvement, where everyone is invited to be an ambassador for the Geopark. This exhibition, which is not limited to the geological heritage, aims to be the starting point for a deeper understanding of this magnificent and diverse territory located in central Algarve. It is also hoped that it can serve as motivation and inspiration to make this Geopark an attractive destination to live, visit and invest in a sustainable way and aligned with the Sustainable Development Goals of the United Nations (UN) Agenda 2030.
This activity is part of the actions presented by the Municipality of Loulé within the scope of the application to the Environmental Fund of the Ministry of Environment and Climate Action, "Adapting the Territory to new challenges", which earned the approval and funding of that entity in July 2019.
To learn more about the Aspiring Geopark Algarvensis you can visit the exhibition at:
Loulé Municipal Museum
Tuesday to Saturday | 09h30 - 16h30
SHARE
Exposição "Vamos ser Geoparque Algarvensis, o que é isso?" en